Day 48 – Happy Birthday King Daddy!
Day 49 – Aren't they cute? Swimming with buddy Ryan!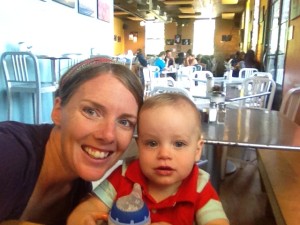 Day 50 – Happy Birthday Aunt AJ!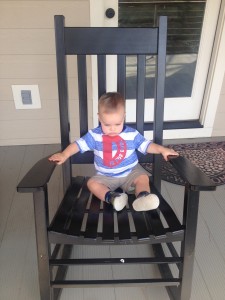 Day 51 – Adventure to the lake to see Uncle Rob! Cade thinks Uncle Rob has really great rocking chairs.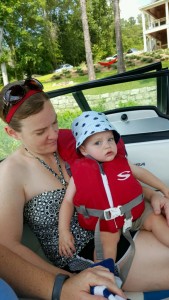 Day 52 – Very short boat ride before leaving for Didi's house
Day 53 – World's best float turned baby pool!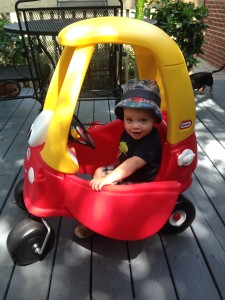 Day 54 – Checking out his new ride at Didi and Pop's house!