We had a wonderful Thanksgiving week filled with lots of family time. Trey and Cade were home from school all week so we got lots of great time together. On Saturday, we had family day and took Cade to a local jump house. I've taken him once before and he has a BLAST! For $5 it's pretty great entertainment.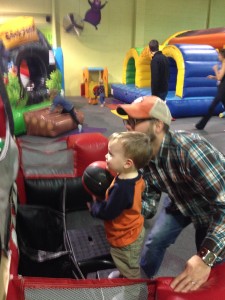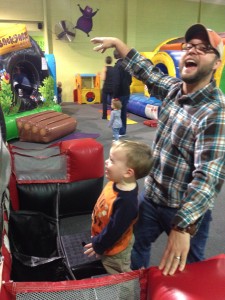 If you know Trey, you know why this series of pictures is funny.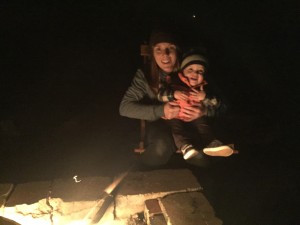 On Sunday, we celebrated with close friends at our annual Thanksgiving Feast. We ended the night with a fire pit at Aunt AJ's.
All bundled up for yard work with mommy and daddy. This picture reminds me of the kid from The Christmas Story who can't put his arms down 🙂
And all that yard work is just very tiring 🙂
Cade's newest obsession is this train book. Really, it's a pamphlet that came inside a train set. He "reads" it ALL THE TIME. And it's ridiculously cute.
On Wednesday we headed to Didi and Pop's house to celebrate Thanksgiving Day with my side of the family.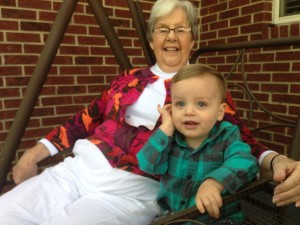 Swinging with Nana
Blowing bubbles with Didi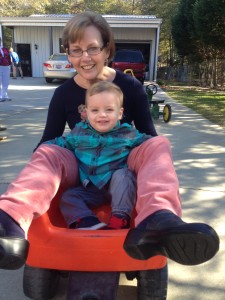 Now this is a picture of a good grandma – one that will ride in your wagon with you.
And then the dog gets in the wagon too 🙂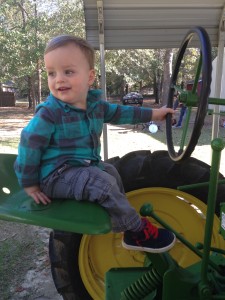 The biggest hit of Didi and Pop's house by far is Pop's tractor. Cade LOVED it. So much so that we had some serious meltdowns when tractor time was over.
Precious 🙂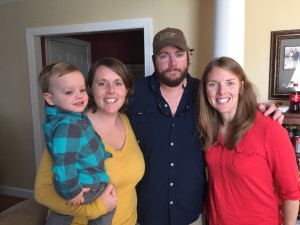 Thanksgiving picture with Uncle Rob.
Before we left on Friday, we took Cade out to the Camden airport to look for planes. We saw a few parked and got to watch a helicopter take off!